At present, hydraulic jacks mainly play an important role in the top-down demolition work in equipment installations in electric power, construction, machinery manufacturing, mining, railways, bridges, shipbuilding and other industries. The current demand for large-tonnage hydraulic jacks is still relatively high. Today we will tell you how we choose and purchase large-tonnage hydraulic jacks. First, because large-tonnage hydraulic jacks require heavy lifting objects, they must be separate jacks. Then when we purchase, we must know that the large-tonnage jack is a one-way effect, the load retracts, the hydraulic cylinder can withstand more than 5% of the rated load pressure and no damage.

Secondly, the lifting capacity of large-tonnage jacks is between 50 tons and 1,000 tons, especially in large-scale engineering species, which requires easy operation and control.

Third, large-tonnage jacks must have built-in pressure relief valves to prevent overloading to protect the jacks for safe operation. The connection of the device adopts the connection of a high-pressure hose and a threaded joint, which is quick to use and overcomes the shortcomings of the oil leakage of the quick traditional joint.

Fourth, the large-tonnage jack optional hydraulic pump station is: SYB-1 one-way hand pump, SYB-2 one-way hand pump, SYB-2S; DZB electric pump station that when special requirements, we should pay attention to the following points :

If you require a smaller journey, please use ultra-thin jacks, such as the top of the large tonnage large travel requirements, please use ultra-high pressure electro-hydraulic jack if more than one jack at the same time lifting, please use synchronous large-tonnage jack for a long time to support the weight Please use self-locking jacks. If you have questions about purchasing products, you can directly consult our technical department.

Press-Locked Grating is specified due to its clean, smooth look as well as supporting the same loads as welded bar grating though not recommended for rolling loads.

Compared to press-welded grating

Press-Locked Grating possesses the same charateristics with none welding spots and better artistic looking.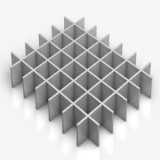 Packing

Pallets in containers packed by steel strap and worthy sea shipping, or according to the customers'requirements




Applications







*Passage / Platform / Parking Spot / Fence
*Walkway / Catwalk / Floors
*Facade / Sunscreen Shield
*Building Ceiling







Press-Locked Steel Bar Grating,Galvanized Grating For Oil Pier,Pressure Lock Bar Grating

Anping Enzar Metal Products Co.,Ltd. , https://www.enzarmetal.com